Professional Security – Excellent Wellington Security Guards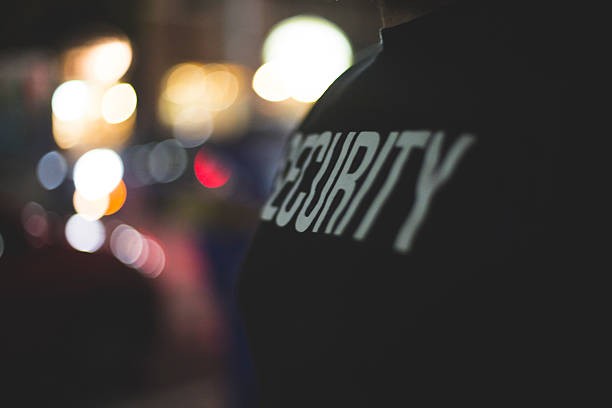 The threats in our lives have increased over recent years. For your own safety, don't cut corners with security.
Are you planning an event or have you been tasked with managing the security needs of your organisation? Your job is stressful enough without having to be concerned about possible security issues, including inexperienced security guards who may risk the integrity of your brand or reputation.
Our many years of experience working alongside mainstream security companies prompted us to offer Wellington a fresh, innovative and service-centric security guard service. Our team members are critical to our credibility, so we take business, we have taken special care to recruit the very best people who are trained with verifiable skills, experience and, most importantly, the right attitude.
We appreciate that the security personnel we supply need to reflect your brand and culture, so each one of them goes through a rigorous training, induction, and assessment regime. They are fully aware of their rights and obligations regarding health, safety, and the environment. As a 100% New Zealand owned and operated licensed security company, we pride ourselves on our approach to innovation, technology and sustainability.
From casual or short term security assignments to permanent security guard contracts, we deliver a bespoke security service that will exceed your expectations. Our carefully vetted security personnel are approved by the New Zealand Police and licensed by the Ministry of Justice – Private Security Personnel Licensing Authority.
GuardHire by Prosec
GuardHire is our uniformed division of Wellington security guards. It was launched to meet growing demands in the Wellington market for a reliable, accountable and cost-effective provider of professionally trained security guards. Our team guards deliver the highest-level of security for people, assets, equipment, valuables and infrastructure.
Time-critical document couriers
We provide a document courier service for sensitive, time-critical and confidential documents within New Zealand or worldwide. Our carefully vetted former police and military specialists will take special care of your documents by ensuring a secure, discreet and personal one-to-one delivery. We use the most advanced technology available to ensure your documents are protected with the highest level of physical and electronic security.
Public event & private function security
Are you planning a public event or private function? We provide friendly and engaging security professionals who know how to provide a safe and secure environment for everyone. We have event security personnel to assist with security and crowd control for public events, private functions and corporate meetings.
We are committed to providing the highest-level of security for any event, venue or occasion, including: diplomatic missions, corporate meetings, brand launches, film productions, construction sites and retail shopping centres. From event security teams and personal protection officers to trained event medics and rapid response personnel, we provide our seamless bespoke security service is suitable for any occasion in Wellington and throughout New Zealand.
We can provide you with qualified and experienced personnel, including:
Door staff
Event medics
Safety officers
Wellington Security guards
Crowd controllers
Rapid response teams
Liquor enforcement officers
Security management consultants
Embassy & diplomatic security
Our skilled, uniquely highly-trained and internationally experienced diplomatic security team understand the environment and complexities of providing protection for diplomatic posts and international embassies. We offer a diplomatic security and protection service in Auckland, Wellington and Christchurch. Our personnel work in collaboration with the New Zealand police and other government agencies.
A number of our security team are former members of the diplomatic protection service, where they gained with experience managing the security requirements for consulate locations. Our high-calibre diplomatic security officers can be utilised in any environment that requires diplomacy and professionalism.
Film & television industry security
We have provided our security, investigation, personal protection and risk management services to the New Zealand and international film industry since 2001. Our team of high-calibre Wellington security guards and personal protection officers will manage any security concern, on or off location. We provide comprehensive security audits and security reviews.
We also develop standard operating procedures procedures to mitigate any risk to your production. Our team have worked alongside international film talent and respected film directors, including Sir Peter Jackson. Our specialised film security team understand the need for a high-level of discretion and confidentiality at all times.
Security trained drivers – VIP & executive transport
We provide trained security officers and personal protection officers, who can also act as your tour guide or chauffeur. Our executive transport partner offers a luxury transfer service in style to any destination in Wellington or throughout New Zealand. Our team are police vetted, government licensed and professionally trained security trained drivers. The vehicles are high-quality and immaculately presented.
We offer a private hire town city car service helping that helps corporate executives and professionals to move in comfort around the greater Wellington Region. Please contact us about our VIP and executive level transport services.
Retail security & loss prevention
We provide loss prevention officers, commonly referred to as 'store detectives'.
Our covert retail Wellington security guards work inside a store or retail complex to prevent theft. Our team members work covertly in plain clothes to blend with the environment as an ordinary shopper. Our team members are trained in covert surveillance and loss prevention techniques, we will.
They will catch shoplifters and deter the thieves that cost you thousands every year in unexplained loss.

---