Wellington Private Investigators – Wellington Private Investigations.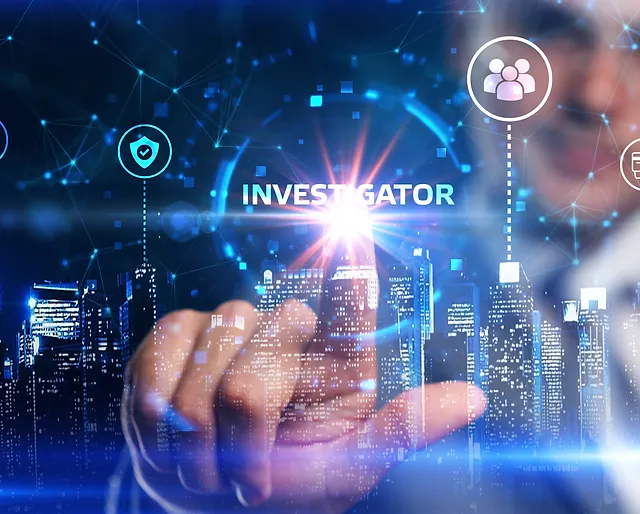 Discreet, experienced and professionally trained private investigators.
Do you need to uncover fraud, harassment, abuse or dishonesty? Our private investigators are discreet, experienced and professionally trained.
The Neill Group (TNG) are celebrating over 35 years as one of New Zealand's leading providers of private investigations, covert surveillance and intelligence gathering services.
Dion Neill is Wellington's most experienced private investigator, Dion manages a team of private investigators in Auckland, Wellington, Christchurch and throughout New Zealand.
Our nationwide private investigation team includes licensed private investigators who are qualified former police detectives and senior police officers. They know how thieves, fraudsters and scammers think, so they know how to catch them.
We provide quality services for business, commercial and sensitive personal matters. We are highly proficient with investigating dishonesty in a business or personal relationship.
We value your privacy, discretion is of the utmost importance. Our private investigators use ethical methods to find the answers you are seeking.
We are resourceful and utilise an extensive network of information resources and confidential informants. Our private investigators act within the law and adhere to a strict code of ethics.
As a government licensed provider of security and investigation services, we always operate with the highest level of integrity and professionalism. Here are 5 important points for you to note:
We operate 24/7 anywhere in New Zealand
All inquiries are strictly 100% confidential
We do not charge for initial consultations
Our investigators are professionally trained
We offer cost-effective investigation services
Auckland, Wellington, Christchurch & New Zealand Wide.
Not all private investigators in Wellington are equal. As the saying goes "if you think it's expensive to hire a professional investigator like us, wait until you hire an amateur".
Dion Neill and his team of licensed private investigators are experts at investigating thieves, fraudsters, online scammers and cheating partners.
– Private Investigator Auckland
– Private Investigator Wellington
– Private Investigator Christchurch
– Private Investigator New Zealand
If you are seeking a discreet and reputable private investigator in Wellington, Auckland, Christchurch or any region of New Zealand, please contact us for a confidential, no obligation consultation.
New Zealand's most highly-skilled and trained surveillance specialists.
Surveillance is a common element in private investigations, criminal investigations, insurance investigations and commercial investigations.
Surveillance is also a powerful tool for gathering evidence that can be used to detect offending and assist law enforcement in securing prosecutions.
Our investigation team includes former intelligence operatives with decades of experience operating in complex environments throughout New Zealand.
Our experience over many years has proven that a substantial amount of evidence and intelligence can be gained from a surveillance operation.
Our surveillance specialists are professionally trained and highly-skilled in managing surveillance operations within a business, workplace or organisation.
Regardless of the situation or challenge you're facing, we have the expertise and experience to help.
No matter where you live or work in New Zealand, we can help. The Neill Group (TNG) operates New Zealand's largest team of licensed private investigators in Auckland, Wellington, Christchurch and throughout New Zealand. As one of New Zealand's leading providers of specialised security, risk management and private investigation services, our resources and operational capabilities are unmatched.
Fraud, theft and workplace dishonesty
Do you have an unexplained loss in your business? Do you suspect fraud or theft in your business, workplace or organisation? Investigating employee theft is best left to the professionals. Fraud or theft inside a business or organisation frequently occurs through a lack of internal processes, which opens a window of opportunity for trusted employees to carry out act of dishonesty.
We are widely recognised as the experts at the detection and investigation of theft, fraud or criminal behaviour. The evidence provided by our private investigators can be used for the basis of a criminal prosecution or legal proceedings (civil and criminal).
Sensitive private and personal matters
Do you suspect your spouse or partner of cheating? Is your former partner not adhering to child custody arrangements? Are you being stalked or feel unsafe? We carry out inquiries regarding child custody issues and sensitive domestic related matters. Are you concerned about your child or family member who is keeping bad company? We provide a range of surveillance and investigation services relating to the wellbeing of children and young people.
Our private investigators are experienced at covert operations (working undercover). Using traditional and electronic strategies, they can detect harassment, unlawful acts, criminal activity and other types of unacceptable behaviour.
I.P., copyright and trade mark protection
We investigate the infringement of I.P., copyright and trade mark patents. We can assist help you to safeguard the integrity of your brand or company's reputation. Dion Neill has carried out investigations for global companies, including: Nike, Adidas, Armani, Microsoft, Playboy, World Cup and Sony PlayStation.
Insurance claim validations
Dion Neill was one of the first private investigators to carry out assignments on behalf of the Accident Compensation Corporation (ACC). Insurance claims can amount to substantial amounts of money, which often requires further inquiries before compensation is made. A private investigator can assist help you to confirm the validity of insurance claims or to investigate a claimant who is suspected of misrepresenting the facts.
Drugs, alcohol and substance abuse
Do you suspect your partner, family member or employee of taking drugs or using illegal substances? Substance abuse, including drugs and alcohol is known to be the foundation for criminal activity and other anti-social behaviour. We also investigate cyber (internet) bullying and harassment, which could be affecting you or someone you know.
If you suspect someone close to you is the victim of physical or psychological abuse, our private investigators will provide the evidence that you need. We can also help to mitigate any risk to family members.
Business and commercial protection
We offer business owners and commercial clients a comprehensive investigation service to gather evidence and safeguard their business interests. Our modern technology and formidable experience enable us to take on every type of investigation assignment. As a client, you are our first priority and recovering losses on your behalf is one of our key objectives.
We obtain factual information and evidential statements from witnesses, offenders and employees. An experienced private investigator can assist you with any concern, including criminal activity and misconduct cases. We investigate with professionalism, keeping your people, assets and reputation safe.
Nationwide and international tracing
We use proven investigative techniques, including data mining, to gather information on the whereabouts of a missing (or hiding) person. Depending on how much information you have, and how long the person of interest has been gone, tracing a missing person can happen much faster than you think.
Of course, some assignments are more challenging. When a missing person case is not a simple database job, it may take significantly more effort to locate them. We have a solid track record of successfully locating people anywhere in New Zealand and internationally. We assist charities on a pro bono basis to trace birth parents and family members.
---