---

---
Regardless of the situation or challenge you are facing,

we have the expertise and experience to help.
Business and operating principles
We have spent more than three decades establishing a robust reputation in our market, everything we do is supported by an unparalleled level of professional expertise and operational experience. Dion Neill has been successfully operating in the international security and private investigation market since 1987. The Neill Group aims to build on this legacy by conducting our activities in accordance with the following business and operating principles:
Reporting
We will not omit any evidence or material information.
Our findings will be presented in an unbiased and fact-based manner.
Conflict of interest
We will not knowingly accept any assignments that are in direct conflict of interest with past or existing clients.

No business objective will take priority over our health, safety and environmental responsibilities.
Standards of conduct
Always operate with legal compliance.
Act with integrity and adhere to the highest ethical standards.
Seek publicity only where it is an advantage to our business.
Community and environment
Commit to building strong partnerships.
Embrace and respect cultural diversity.
Interact in a respectful and professional manner.
Nurture a safe and secure working environment.
Ensure client satisfaction is at the centre of everything we do.
Responsibly manage the environmental impact of our business.
Make a positive contribution to the communities in which we operate.
Dion Neill and his team

are expert problem-solvers
Dion Neill is the driver behind Code 1, The Neill Group and Platform 4 Group (formally Protective Services) in Wellington. He trained extensively over three decades with qualified detectives, police officers, military personnel and government intelligence specialists. Dion's security career began with a period of service in the New Zealand defence forces, followed by training at the Royal New Zealand Police College, where he gained a Certificate in Investigation Skills.
One of New Zealand's most experienced operatives
In the 1980s, Dion served his 'apprenticeship' with Terry Mortensen and a team of qualified former detectives, police officers, military personnel and intelligence officers. He was trained in every aspect of security, investigation and surveillance work. Here are some highlights from Dion's career:
As a surveillance operative witness in a high-profile theft case, Dion famously withstood cross-examination in the High Court by the late Mike Bungay QC. His evidence over several weeks resulted in over 20 convictions.
When ACC needed to take fraud investigation to a higher level, Dion was one of the first licensed private investigators they selected.
A prominent Wellington business owner was receiving serious threats of violence, so Dion was assigned to protect her. This high-risk security assignment was the catalyst for Dion to expand into executive protection and close personal protection.
In the 1990s, Dion personally managed the security and personal protection for a sports team representing New Zealand in South Africa.
Dion and his associates have worked as private security contractors in the world's most volatile regions, including Asia and the Middle East.
Security on a national scale
In 1999, Dion became senior manager with Group 4 Security (known globally as G4S). In this role, he was responsible for leading a large national security team, along with the
management of key security contracts. During this time, Dion became a certified fraud examiner, and achieved a Diploma of Security and Risk Management
(Australia), along with a number of other internationally-recognised credentials.
Awards and community service
Dion was a finalist for the 2021 New Zealand Security Awards. He is a proud recipient of the New Zealand defence forces service medal, St John service medal and long service award from the Wellington Free Ambulance. He has also been recognised for his contribution as a community-based volunteer first responder. Dion is a passionate supporter of St John, GoodSAM, Flashlight, Life Flight Trust and the Wellington Free Ambulance. Additionally, he is a proud recipient of the New Zealand Defence Forces Service Medal, St John Service Medal and Wellington Free Ambulance Long Service Award.
ACC

Dion, I highly recommend you based on my satisfaction with your professional manner and your excellent results.
ACC
International Celebrity Client
Thank you Dion, you made it safe for us to enjoy the beauty and wide open spaces of New Zealand. It was truly a remarkable experience for us all, we are sincerely grateful for your assistance.
Celebrity Client
Kevin Horack – Clearwater Projects (United Kingdom)
We appointed Dion Neill to act as our New Zealand agent several years ago. We have trusted Dion and his team with the safety and security of our clients who travel to New Zealand from various countries around the world. Dion has earned an excellent reputation for his high standard of professionalism, security management, operational planning and natural ability to… think outside the square. Read more "Kevin Horack – Clearwater Projects (United Kingdom)"
Clearwater Projects (UK)
White Fox & Jones Lawyers

We have used The Neill Group for process serving on a number of occasions, we have always been impressed with their efficiency and professionalism.
White Fox & Jones Lawyers
Meridian Energy

We engaged Dion Neill to provide corporate security and risk management services. Dion and his team were very discreet and professional, we have no hesitation in using their services again.
Meridian Energy
Avon Investigations


I have been utilizing the services of The Neill Group in the Wellington area for several years now and am VERY happy with the service which Dion and his team provide. They operate in a very professional manner and the work is always completed in a timely way. I have no hesitation at all in recommending Dion Neill for assistance… which you may require Read more "Avon Investigations"
Avon Investigations
Westpac

Westpac utilized the services of Dion Neill to assist our national fraud and security services team. I highly recommend Dion and The Neill Group, they are reliable and very professional.
Westpac
Cuba Street Carnival

"It was a pleasure to work with Dion Neill who fulfilled his tasks as our contracted security manager in a highly professional manner. The event, from a security point of view, ran smoothly and we will certainly look to work with Dion again"
Cuba Street Carnival
Personal Finance Limited
Dion Neill and The Neill Group are client-focused. The Neill Group team is very service and results orientated, their positive results over many years as our preferred field agents, process servers, and private investigators reflect their knowledge, tenacity, and unique skill set.
Personal Finance
First Contact

Dion Neill and I have worked together since the late 1990s in a number of roles including event security, close personal protection, and private investigations. I have also engaged Dion as a specialist instructor for executive protection training for my security staff. Dion constantly delivers a high level of skill and performance. It is refreshing to be able to task… and forget knowing the job will be completed to my expectations. I have no hesitation in recommending any service Dion has to offer as I know the professionalism and depth of knowledge that underpins it Read more "First Contact"
First Contact
Cabal Investigations


I have worked with Dion Neill for over 10 years, he is a very competent security professional and highly skilled private investigator. I have no hesitation in recommending Dion or The Neill Group for any security, process serving, private investigation, or associated field services in the greater Wellington region.
Cabal Investigations
Bluestone Australia & New Zealand


We contracted Dion Neill to provide field services throughout New Zealand. Dion and his team at The Neill Group are extremely reliable and hardworking, their work has always been of an excellent quality and very professional. – Bluestone Mortgages (Australia & New Zealand)
True Results

Dion has a can do attitude and his drive and persistence provides the best possible outcome for his clients
True Results
Intercoll

Intercoll has a very strong relationship with The Neill Group over many years. We find them to be professional in all of their activities and I am personally impressed with their results, communication and reporting systems
Intercoll
iServe


I've worked with Dion over the last 3 years. Every time that I have engaged his services, he has been responsive and has completed the job quickly. His reporting is done in a timely fashion. Dion is great to work with, reliable and responsible
iServe
Simpson Western Lawyers

We use The Neill Group for tracing, process serving and investigations, they are efficient and always produce exceptional results.
Simpson Western Lawyers
Page Entertainment (Australia)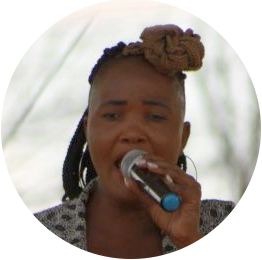 Your ability to diffuse and manage a volatile situation at our event was nothing less than outstanding! Dion, you delivered on your promise to keep our people safe. We have recommended you to others and have no hesitation in using your services again in the future.
Page Entertainment
NZ Defence Industry Association

The security services provided by you were of a professional nature and were commented on favourably by all delegates, in particular, those from overseas.
NZ Defence Industry Association