What is process serving? Information from The Neill Group (TNG)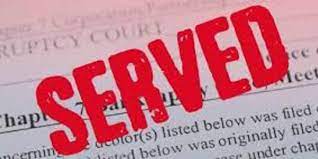 The Neill Group (TNG) provides legal, financial and private clients with efficient process serving that is reliable, professional and cost-effective. Even with particularly difficult process serving assignments, our clients can be confident. We have the experience and ability to effect service correctly and in accordance with the New Zealand courts rules of service.
You can be rest assured that if we can't serve a document, it won't be served. We have built a reputation over many years for astounding clients by serving evasive defendants and "doing the impossible".  In cases where documents can't be served, we provide a record of all service attempts. Consequently, these provide the courts with sufficient evidence for additional orders for substituted service.
The New Zealand Courts require all defendants who are the subject of legal action must be formally notified, this notification is referred to as the service of process. Court proceedings are required to be served personally on a recipient or defendant by a process server. In simple terms, process serving is where a legal document is required to be served personally (by hand) on an individual or a member of a company or organisation.
Legal process can also be served by an order for substituted service for defendants who are evasive and avoiding service. An order for substituted service allows the legal documents to be served on a family member, employer or attached to the front door of the defendants address.
Here are four common terms you will see when dealing with legal documents or court proceedings:
Parties – people (businesses or organisations) involved in a court or legal case.
Applicant / Plaintiff – an applicant is also a plaintiff seeking legal action against a defendant.
Respondent / Defendant – a respondent, usually a defendant is a person, business or organisation who receives the legal documents from a process server.
Process Server – a process server is an independent person or process serving agency (company) who formally serves the court documents on the respondent or defendant for the applicant.
---