The Neill Group (TNG) – About Private Investigators – Wellington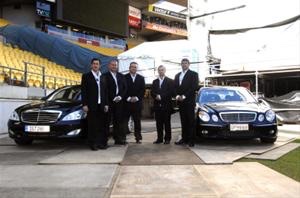 Our people act within the law at all times, and we are governed by a strict code of ethics and professional standards. Each team member contributes to a large resource of collective experience from the defence forces, law enforcement and intelligence sector. They are carefully selected for their proven resilience, unique skill sets and operational expertise.
Our mission
Our mission is to generate value for our clients through the delivery of service focused and results driven solutions. As a client-focused agency, we have two goals:
1. Our goal is to retain each client as 'a client for life'.
2. To be recognised as the premier service provider in our market.
Dion Neill has been successfully operating in the market since 1987. The Neill Group (TNG) aims to build on his legacy by conducting our activities in accordance with the following principles:
Reporting
We will not omit any evidence or information. Our reports will be presented in an unbiased and fact-based manner.
Community
We donate to a number of charitable organisations and community based organisations, including:
St John
Everybody Eats
Life Flight Trust
Women's Refuge
NZ Police Dog Trust
Wellington Free Ambulance
In addition, The Neill Group (TNG) partner with a number of law firms on a pro bono basis to support disadvantaged people. Such partnerships assist us in effectively contributing to the community, to the benefit of those most vulnerable.
Environment
The Neill Group (TNG) recognises that its business activities have both a direct and indirect impact on the natural environment and is committed to proactively managing these in a responsible manner.
Confidentiality
We will not disclose any confidential information without the consent of our clients.
Conflicts of interest
We will not knowingly accept any assignments that are in direct conflict of interest with past or existing clients.
The continued success of The Neill Group (TNG) is a direct result of understanding our clients needs and our pursuit of service excellence.  
Introducing Dion Neill, founder and licence holder.
The Neill Group (TNG) is owned and operated by Dion Neill. He is a former member of the defence forces and emergency services. In 1987, Dion commenced training with former police officers, military personnel, and intelligence specialists. In 2003, Dion featured on the popular television series, 'Private Investigators'. He was also interviewed on TVNZ Breakfast regarding protecting high profile people.
Dion was one of the first private investigators to carry out assignments for the Accident Compensation Corporation (ACC). He provided evidence in the High Court relating to a lengthy theft investigation. Dion's evidence was instrumental in securing a number of convictions. Dion has published articles on identifying fraud, workplace theft, personal safety and providing executive protection.
Dion was certified as a fraud examiner, and awarded a Certificate in Investigation Skills from the Royal New Zealand Police College, Dion achieved a Diploma in Security and Risk Management along with a number of other credentials. Dion is a qualified facilitator and conflict management instructor, he was one of the first NZQA qualified instructors to facilitate the national certificate in security.
Selected highlights from Dion Neill's career:
2023: Finalist – Outstanding Security Performance Awards (OSPAs).
2022: Finalist – Outstanding Security Performance Awards (OSPAs).
2022: Security Consultant – ACCOR Hotel Group.
2021: Finalist – New Zealand Security Industry Awards.
2021/2022: Board Member – Platform 4 Group (P4G Security).
2021: Qualified Facilitator – Conflict Management (Skills NZ).
2021: Security Manager – Miss Taylor, Dancing Pictures & NZ Film Commission (Film Productions).
2020: Security Provider – A24 & Apple TV (Productions: 'X', Pearl & Mr. Corman).
2020/2022: Security Provider – Avalon Film & Television Studios.
2020/2022: Security Provider & Security Consultant – Lane Street Studios.
2008/2009: Security Consultant – Animal Health Board (1080 Programme).
2004: Personal Protection Officer – Tony Hawk, World Champion Skateboarder.
2004/2022: Security Driver – Eminem, Sir Elton John & Guns N' Roses.
2004: Instructor – Wellington Door Staff Association (NZ Hospitality Industry)
2003: Security Manager – The Hobbit (Private VIP Event).
2001: Security Team & Security Driver (Film Talent) – Lord of the Rings World Premier.
2001/2021: Founder & Managing Director – Protective Services (Acquired by Platform 4 Group).
2001: Achieved a Diploma of Security & Risk Management (Australia).
2000: Achieved Certificate in Security Operations – Level IV (Australia).
2000: Achieved National Certificate in Security – Level IV (Including Personal Protection).
2000: Personal Protection Officer – Sir Peter Jackson (Olympic Torch Relay).
2000: Executive Care & Personal Protection Training (New York & Los Angeles, USA).
1999: Achieved Certificate in Executive Protection – Alan Kinnane & Associates.
1999: Foundation Instructor – National Certificate in Security.
1999: Registered NZQA Workplace Assessor – Security Industry.
1999: Personal Protection Officer – Jamie Oliver, Celebrity Chef.
1997: Awarded Certificate in Investigation Skills – RNZPC.
1997: Achieved Certified Fraud Examiner (CFE) Qualification.
1996: Security Manager – Touring Sports Team in South Africa.
1989: Established Kapiti Security (Later sold with 200 + clients).
1989: Key Witness as a Private Investigator – High Court of New Zealand.
1987: Obtained Certificate of Approval – Security Guard & Private Investigator.
1987: Commenced Formal Training – Security Consultant & Private Investigator.
---