Dion Neill & The Neill Group (TNG), Finalists – 2023 Outstanding Security Performance Awards (OSPAS).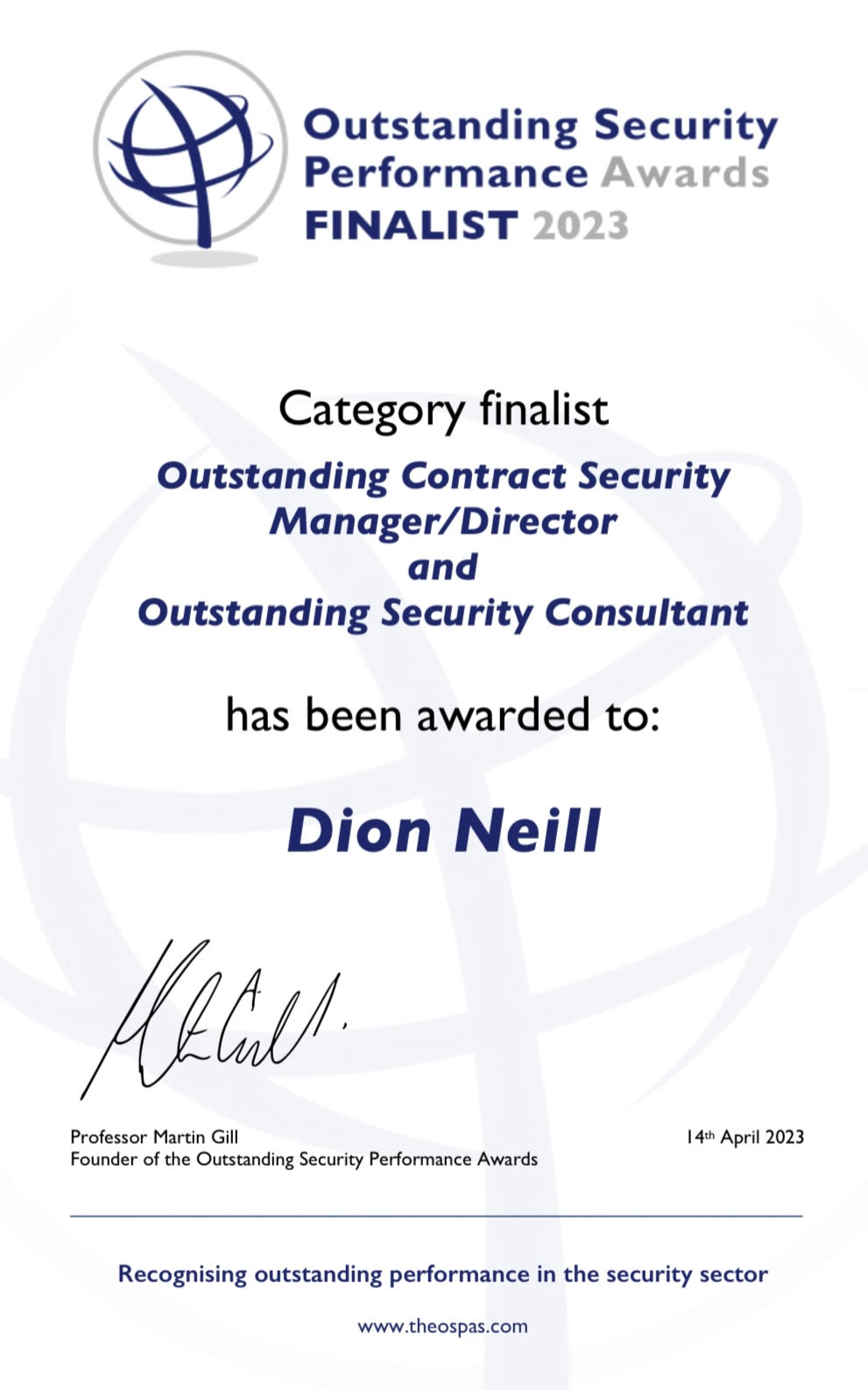 The scores are in, judging is complete, and the organisers of NZ OSPAs 2023 are delighted to announce the finalists of the 2023 New Zealand OSPAs.
---
Commenting on the awards founder of the OSPAs, Professor Martin Gill said that this year has seen a rise in the number and quality of entries received.
"The OSPAs were introduced in New Zealand for this first-time last year, and it is humbling to see how the security sector has embraced these independent awards to recognise professionalism and excellence, and I am very much looking forward to celebrating with all the finalists in Auckland on the 14 April 2023," he said.
The NZ OSPAs 2023 finalists are:
Outstanding Contract Security Manager/Director
Nathan Cray – Global Security Solutions
Su Kaur – FIRST Security
Dion Neill – The Neill Group
Allan Wharerau – Platform 4 Group
Outstanding Contract Security Company (Guarding)
FIRST Security
Global Security Solutions
Red Badge Group
Outstanding Security Consultant
Lee Ashton – Optic Security Group
Beca Applied Technologies Security and Risk Consultancy Team
Dion Neill – The Neill Group
P4G Events Security Consultants Team
Outstanding New Security Product
SentinX – Crosbies Security
Responda – FIRST Security
Command Centre Web – Gallagher
Outstanding Security Partnership
IAG, Repairhub and Aotea Security
P4G Security and Parnell Business Association
Red Badge Group and Workforce
Outstanding Security Officer
Rudi Botha – Tataki Auckland Unlimited
Tua Iro – Platform 4 Group
Simon Jamieson – Millenium Services Group NZ
Vea Tetevano – FIRST Security
Outstanding Female Security Professional
Anna Barragan – Global Security Solutions
Ruby Mohuanga – Optic Security Group
Casma Moore – Red Badge Group
Natasha Pennell – FIRST Security
oanne Ryan-Hotere – Millenium Services Group NZ
Outstanding Young Security Professional
Miranda Cannon – Red Badge Security
Tipene Henare – Optic Security Group
Siva Kalolo – FIRST Security
Matt Maclean – Platform 4 Group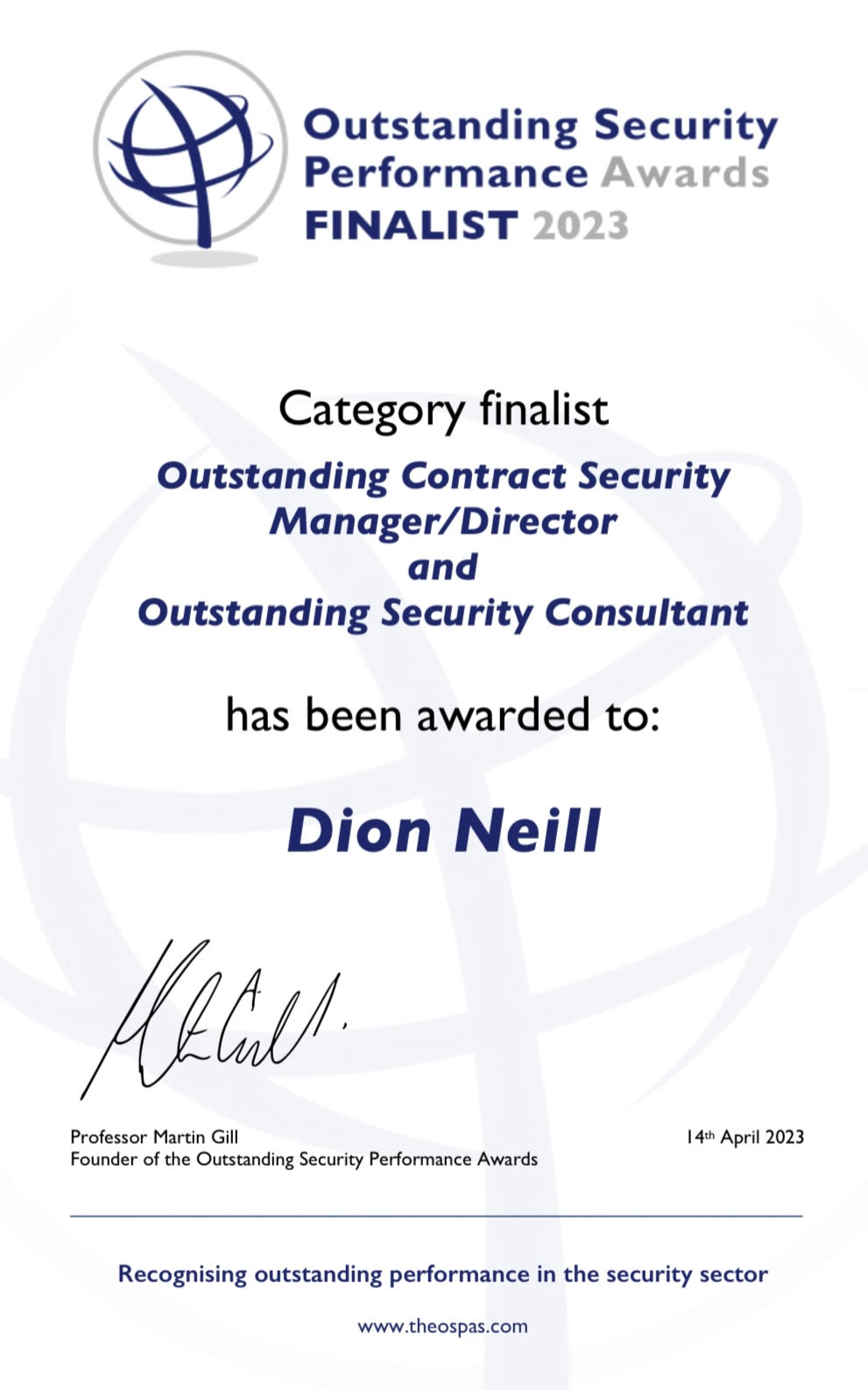 ---