Investigation – Easy access to spy cameras results in steep rise in covert filming.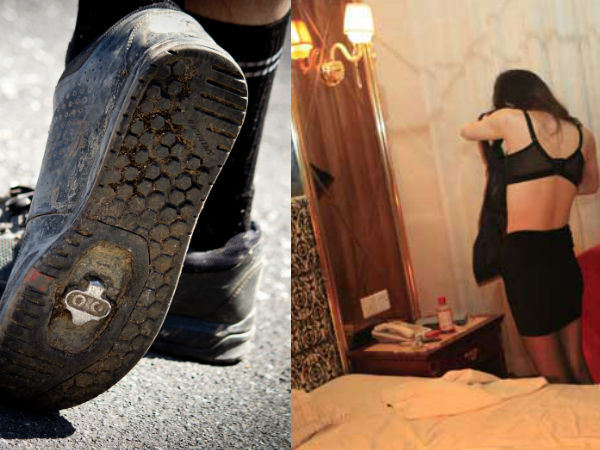 Easy access to spy cameras results in steep rise in covert filming
Soaring numbers of innocent people are being secretly perved at by voyeurs using clandestine cameras, according to the Ministry of Justice.
Figures released to The Dominion Post under the Official Information Act showed the number of convictions for secret recordings in New Zealand had more than quadrupled in the past four years.
In that period, convictions for intimate visual recordings increased from 35 in 2011 to 155 in 2014.
Police figures also showed arrests for such offending nearly doubled during that time from 38 in 2011 to 64 in 2014.
Arrests for publishing, importing, exporting or selling and possessing intimate visual recordings had also risen steeply in the past five years.
In July, New Plymouth man Gary Timothy Fenwick pleaded guilty to two charges of making intimate visual recordings.
He disguised cameras in clothes hooks and smoke detectors in a unisex toilet at the Event Cinema Complex.
In 2014, a Waikato man set up a camera in an air-freshener container in his bathroom to spy on his daughter and two friends.
READ MORE
* New Plymouth man Gary Timothy Fenwick sentenced for toilet filming
* Man used hidden camera to spy on girls
Police said those wanting to get their hands on secret recording devices could easily buy them off the internet or from some electronic stores.
Several international websites advertised hidden or spy cameras disguised as everyday items, such as bathroom mirrors, wall outlets, tissue boxes, air-freshener containers, bathroom clothes hooks, smoke detectors and electrical wall sockets.
Jaycar and Dick Smith were among electronic chains selling covert and spy cameras.
On Trade Me, a clothes hook with a motion detection system and a hidden camera was advertised for just $30.
Detective Inspector Dave Kirby said advancements in technology and the easy availability of such cameras meant anybody could afford such equipment.
Most cellular phones also had video recording devices.
"Specialised cameras and equipment can be purchased and obtained without people having to leave their homes. This has meant an increase in the discreet purchasing of the equipment needed to make these recordings."
However, the public were also more aware of covert filming so were increasingly reporting suspicious items or behaviour to police, said Kirby, police's adult sexual assault and child protection manager.
Detecting covert cameras and listening devices was a growing business for security experts.
A Wellington private investigator, The Neill Group (TNG), owner and operator Dion Neill, said callouts to detect covert cameras and listening devices had doubled in the past few years.
"They are mostly online and there are no questions asked."
His company had been called in to sweep for hidden cameras in staff changing rooms, toilets and showers in a number of corporate organisations.
Neill believed stricter policies were needed around the sale of covert recording devices.
Daniel Toresen, director of Auckland private investigations company Thompson & Toresen, said the availability and affordability of small covert cameras was linked to the growth in convictions for intimate visual recording.
"It is really easy to get these type of cameras and they have become more sophisticated."
Small cameras could be hidden in anything and had been used in cases of "revenge porn", he said.
"This is an area we have been working in and these devices are being used by a partner who wants to exact revenge on a former lover."
Circuit Systems Limited managing director Luke Meredith said there was a worldwide market with online trading and tech-savvy perverts who could buy high-quality covert cameras online.
Most companies selling high-end surveillance and covert cameras in New Zealand were licensed and in many cases had to also install the systems, he said.
The maximum sentence for making intimate visual recording, possessing intimate visual recording in certain circumstances, publishing, importing, exporting, or selling intimate visual recordings is three years in prison.
---