Getting divorced? Here's some useful information from The Neill Group (TNG)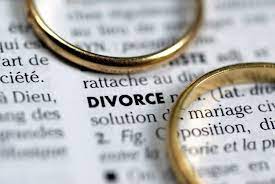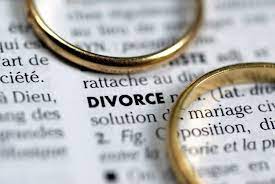 Are you getting divorced? Here's some useful information.
If you and your spouse or partner are still communicating, you may find the process of departing your relationship and starting the process of applying for a divorce to be quick and uncomplicated. However, if your separation becomes difficult it will take longer to settle.
Before you can apply for a divorce (dissolution of marriage order), there are a series of steps to follow:
Seperation
There is no legal requirement to do a formal separation agreement. In New Zealand you are considered separated when you are living apart. However, there are instances where you may be still residing together , but can still be considered as separated. For the purposes of applying for a divorce you need to have been separated for two years before you can apply.
What should I do immediately?
Seek advice from a family lawyer.
Consider the following:
List your joint assets and any debts
Close joint bank accounts and any loans or credit cards
Open your own bank account for any income
Keep copies of any formal documents including birth certificates and passports
Agree on separating your assets
As soon as you decide to separate, you and your spouse or partner can discuss and agree how to divide your assets, liabilities, and ongoing financial commitments. The Family Court does not need to be involved in this process, you may reach an agreement quickly, without issue. However, if you don't agree then you may need to seek legal assistance and the Family Court may need to intervene to decide how your relationship property will be divided and the care of your children.
Formal separation agreements
When you both agree to separate you can use a separation agreement available on line (click this link) to record any decisions you make.
You can make the agreement yourself, it must be in writing if it includes information about any assets or property you share as a couple.
A separation agreement covers the date of your separation, how you will manage the care of your children and any pets, how you will share the repaying any joint debts and how property will be divided.
If the agreement includes information about property you share, then you must also ensure you both get independent legal advice, it must be in writing and signed by both parties. The solicitor who witnesses your signature must certify that they have explained to you about all aspects of the agreement including any implications. Once signed, the separation agreement is legally binding.
If you cannot agree on how to separate your relationship property you can apply to the court to have these decisions made for you.
Does a Separation Agreement need to be lodged with a court?
No, your separation agreement does not have to be lodged with the Family Court. You can choose to register the agreement in the Family Court as a 'consent order', this makes it legally enforceable.
Seperation orders
You would usually apply for a Separation Order when one person does not want to get divorced, or you cannot agree on the date you separated. This is a legal declaration that you separated at a particular date and do not have to live together.
Agree about the care of your children
If you and your spouse or partner have agreed on care arrangements for your children, you can make a parenting plan without involving the courts. If you need help to reach an agreement there are mediation services available and failing that the Family Court can make decisions for you.
When you apply to have your marriage dissolved (divorce) you will need to demonstrate that suitable childcare arrangements have been made. It is important to note though that the granting of a Dissolution Order does not make any childcare arrangements noted in the application a Court Order in itself. You still need to make a separate application to the court. Find more information on the care of children here
Applying for a divorce
To dissolve a marriage or civil union (i.e. to get a divorce) in New Zealand you need to apply to the Family Court for a dissolution order. You need to have been separated for 2 years; and one of you must normally live in New Zealand.
You can apply together (JOINT APPLICATION) or if only one of you wants to get divorced, you can apply on your own (ONE PARTY APPLICATION).
Joint dissolution of marriage (divorce) application
Both you and your partner can ask the Family Court for a Marriage of Dissolution Order together. ​If you agree to appear in court together the Dissolution Order can be made on the day. If you decide not to go to court, the court will make the Order and you will be legally divorced 1 month later.
Apply for a divorce when you both agree
Single party application
If you need to apply for a divorce on your own, you ask the Family Court to make a decision (known as APPLYING for an Order). The Family Court then issues documents that you need to ensure are SERVED PERSONALLY on your ex-partner. You cannot serve them yourself, and the person who does serve them needs to complete an affidavit of service detailing how the service took place.
Apply for a divorce on your own
Need help getting your documents served?
Contact us now, we serve dissolution of marriage (divorce) applications throughout New Zealand.
---