Protective Services was acquired by Platform 4 Group in June 2021
The Neill Group does not provide security guards. Dion Neill's security company, Protective Services was acquired by Platform 4 Group (P4G) in June 2021. Platform 4 Group provides trained security guards and event security teams in Auckland, Wellington and Christchurch.
Platform 4 Group has earned an exceptional reputation for delivering quality event security services for sport and entertainment venues. If you are seeking reliable and professional security guards, Platform 4 can help. For more information, please visit Platform 4 Group online.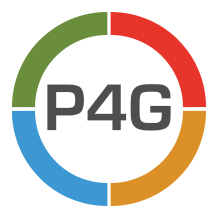 There are a number of standard security requirements recognised in New Zealand, ISO31000 being the recognised model. The New Zealand government have over the last two years introduced a required security standard called the 'Protective Security Requirements' (PSR).
The PSR Framework outlines the Government's expectations for managing personnel, physical and information security. It is a framework designed to help manage business risks and to assure the continuity of service delivery. The PSR clearly sets out what agencies must and should consider to ensure they are managing security effectively and provides pathways for effectively protecting people, assets, information and infrastructure.
The PSR provides a policy framework based on four pillars:
Following the New Zealand Protective Security Requirements (PSR) framework will assist organisations to:
Identify their individual levels of security risk tolerance
Achieve the requirements for protective security
Develop an appropriate security culture to securely and effectively meet their business goals
Whilst the PSR standard is a mandatory requirement for government agencies, any private sector organisation that seeks to protect its people, assets, information and infrastructure is encouraged to adhere to the same requirements. All organisations are exposed to potential threats, whether those threats are economic, external, internal and environmental. It's important the right measures, processes and procedures are in place to mitigate any threat, or the effect of a critical incident.
We can provide a comprehensive security review that will drill down beyond a physical security or guarding countermeasure. It assesses the people, location and the processes within the environment to determine if the organisation is vulnerable from criminal or anti-social type activities. We have significant operational experience in the defence forces and emergency services.
Our nationwide team of professionals are skilled, trained and capable of managing any critical incident or emergency. We provide organisations with a first response or a consultation service to manage any incident or emergency, including fire, floods, natural disasters and active shooters. We facilitate training programmes across a broad spectrum of safety, security and risk management subjects, including: loss prevention, armed robbery survival, managing conflict and difficult people.