---

---
International alliances
We have an established local and international network of alliance partners who are experts in the security, intelligence and investigation sectors. Through our long term partnerships, The Neill Group (TNG) has a true global presence and can undertake our services in more than 30 countries around the world. Dion Neill is a member of ASIS International and the World Association of Detectives (W.A.D.), membership of these two respected professional organisations allows The Neill Group (TNG) to gain immediate access to international service providers.
Government licensing
We comply with relevant industry legislation including the Private Security Personnel and Private Investigators Act 2010. We are approved by the New Zealand Police and licensed by the Ministry of Justice (Private Security Personnel Licensing Authority) as providers of security, repossession and private investigation services. All contractors hold a current licence (company or individual licence) and/or a certificate of approval (COA) as a private investigator, repossession agent, property guard, personal guard, security consultant and crowd controller.
Client confidentiality
Trust is an important element of our client relationships. Our agents and associates must sign a confidentiality agreement prior to deployment on any operational assignment. You can be rest assured that we are committed to protecting your privacy, identity and information at all times.
Why choose us?
Many of our team members are sourced from the defence forces, intelligence and law enforcement sectors.
Our people are vetted, police approved and government licensed; we carry out background checks prior to their engagement.
The Neill Group operates New Zealand's largest network of field agents, private investigators, repossession agents and security professionals.
Our people are widely respected for their tenacity, knowledge and commitment to providing exceptional results with a high-level of service.
Our operational capabilities are extensive; we manage hundreds of nationwide security, investigations and field assignments every year.
Dion Neill and his investigation team have solved hundreds of private, commercial and criminal cases since 1987.
We use the latest technology, confidential informants and worldwide intelligence sources that are second to none.
Introducing Dion Neill, founder and licence holder
The Neill Group (TNG) is founded on the vast experience and knowledge of founder, Dion Neill, a former member of the defence forces and emergency services. In the 1980s, he gained his skills and knowledge with military personnel, qualified detectives, senior police officers and government intelligence officers and has been trained to a high-level in every aspect of investigations and security risk management. Dion was certified as a fraud examiner and holds a Diploma of Security and Risk Management along with a number of other recognised credentials. He also a qualified instructor and delivers mandatory training to security guards. crowd controllers and event security personnel.
Here are some highlights from Dion's career in the security and investigation sector:
In 1989, Dion famously withstood cross-examination in the High Court by the late Mike Bungay QC. His evidence resulted in over 20 convictions.
When ACC needed to take fraud investigation to a higher level, Dion was one of the first licensed private investigators in New Zealand they selected.
A prominent business owner received serious threats of violence and Dion was assigned to protect her. This assignment was the catalyst for Dion to expand into providing high-level security and personal protection.
Dion was certified as a fraud examiner and was awarded a Certificate in Investigation Skills by the Royal New Zealand Police College.
Dion was a senior manager with Group 4 Security (known globally as G4S). In this role, he was responsible for leading a national security team.
In the 1990s, Dion personally managed the security and personal protection for a sports team representing New Zealand in South Africa.
Dion was a finalist in the 2021 New Zealand Security Awards and 2022 Outstanding Security Performance Awards (OSPAs).
Dion achieved a number of security related certifications including a Diploma of Security and Risk Management (Australia).
In 2001 - Wellington Investigations Limited, a private investigation and security consultancy, was founded by Dion and three other experienced associates.
Dion founded Protective Services Limited, recognised as one of the first executive care and personal protection companies operating in New Zealand.
Dion Neill is a proud recipient of the New Zealand defence forces service medal, St John service medal and long service award from the Wellington Free Ambulance. He is a finalist of the 2021 New Zealand Security Awards and 2022 Outstanding Security Performance Awards. The Neill Group (TNG) has been recognised with a number of 5 star online reviews and awards, including:
Bluestone Australia & New Zealand


We contracted Dion Neill to provide field services throughout New Zealand. Dion and his team at The Neill Group are extremely reliable and hardworking, their work has always been of an excellent quality and very professional. – Bluestone Mortgages (Australia & New Zealand)
Westpac

Westpac utilized the services of Dion Neill to assist our national fraud and security services team. I highly recommend Dion and The Neill Group, they are reliable and very professional.
Westpac
ACC

Dion, I highly recommend you based on my satisfaction with your professional manner and your excellent results.
ACC
NZ Defence Industry Association

The security services provided by you were of a professional nature and were commented on favourably by all delegates, in particular, those from overseas.
NZ Defence Industry Association
First Contact

Dion Neill and I have worked together since the late 1990s in a number of roles including event security, close personal protection, and private investigations. I have also engaged Dion as a specialist instructor for executive protection training for my security staff. Dion constantly delivers a high level of skill and performance. It is refreshing to be able to task
…
and forget knowing the job will be completed to my expectations. I have no hesitation in recommending any service Dion has to offer as I know the professionalism and depth of knowledge that underpins it
First Contact
Personal Finance Limited
Dion Neill and The Neill Group are client-focused. The Neill Group team is very service and results orientated, their positive results over many years as our preferred field agents, process servers, and private investigators reflect their knowledge, tenacity, and unique skill set.
Personal Finance
Avon Investigations


I have been utilizing the services of The Neill Group in the Wellington area for several years now and am VERY happy with the service which Dion and his team provide. They operate in a very professional manner and the work is always completed in a timely way. I have no hesitation at all in recommending Dion Neill for assistance
…
which you may require
Avon Investigations
Simpson Western Lawyers

We use The Neill Group for tracing, process serving and investigations, they are efficient and always produce exceptional results.
Simpson Western Lawyers
Cuba Street Carnival

"It was a pleasure to work with Dion Neill who fulfilled his tasks as our contracted security manager in a highly professional manner. The event, from a security point of view, ran smoothly and we will certainly look to work with Dion again"
Cuba Street Carnival
iServe


I've worked with Dion over the last 3 years. Every time that I have engaged his services, he has been responsive and has completed the job quickly. His reporting is done in a timely fashion. Dion is great to work with, reliable and responsible
iServe
Cabal Investigations


I have worked with Dion Neill for over 10 years, he is a very competent security professional and highly skilled private investigator. I have no hesitation in recommending Dion or The Neill Group for any security, process serving, private investigation, or associated field services in the greater Wellington region.
Cabal Investigations
Page Entertainment (Australia)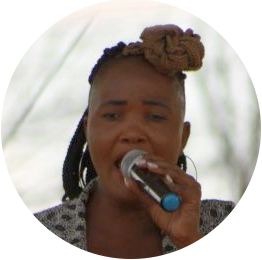 Your ability to diffuse and manage a volatile situation at our event was nothing less than outstanding! Dion, you delivered on your promise to keep our people safe. We have recommended you to others and have no hesitation in using your services again in the future.
Page Entertainment
Kevin Horack – Clearwater Projects (United Kingdom)
We appointed Dion Neill to act as our New Zealand agent several years ago. We have trusted Dion and his team with the safety and security of our clients who travel to New Zealand from various countries around the world. Dion has earned an excellent reputation for his high standard of professionalism, security management, operational planning and natural ability to
…
think outside the square.
Read more "Kevin Horack – Clearwater Projects (United Kingdom)"
Clearwater Projects (UK)
Meridian Energy

We engaged Dion Neill to provide corporate security and risk management services. Dion and his team were very discreet and professional, we have no hesitation in using their services again.
Meridian Energy
International Celebrity Client
Thank you Dion, you made it safe for us to enjoy the beauty and wide open spaces of New Zealand. It was truly a remarkable experience for us all, we are sincerely grateful for your assistance.
Celebrity Client
True Results

Dion has a can do attitude and his drive and persistence provides the best possible outcome for his clients
True Results
Intercoll

Intercoll has a very strong relationship with The Neill Group over many years. We find them to be professional in all of their activities and I am personally impressed with their results, communication and reporting systems
Intercoll
White Fox & Jones Lawyers

We have used The Neill Group for process serving on a number of occasions, we have always been impressed with their efficiency and professionalism.
White Fox & Jones Lawyers