THE NEILL GROUP OPERATES NEW ZEALAND's LARGEST NETWORK OF NATIONWIDE FIELD AGENTS, PROCESS SERVERS, PRIVATE INVESTIGATORS & Security Professionals.
The Neill Group are Wellington's longest serving agency with over three decades of experience providing security, private investigations, legal document serving and professional field services throughout New Zealand.
Private Investigation
Our private investigators are typically employed by private, commercial and government clients to investigate dishonesty and sensitive personal issues, including the tracing of missing family members.
Our qualified former police detectives and surveillance specialists from the defence forces, law enforcement and government intelligence sectors are discreet, resourceful and committed to achieving the best possible outcome.
You can trust us to work on resolving your concerns, we won't disappoint you. If you think it's expensive to hire a professional investigation agency, wait until you hire an amateur!
Document Serving
We have been serving a range of legal documents and court proceedings including divorce applications since 1987!
We provide cost-effective serving of court proceedings and legal documents, including summonses, demand notices, trespass notices in Wellington and throughout New Zealand.
We operate the largest network of process servers (legal document servers) who have the ability to provide you with updates using real time technology, live from the field.
With time sensitive legal documents and a fast approaching court date, you need a process serving team that you can rely on, we will serve your documents on time, every time.
Field Services
A personal visit by a savvy and professional field agent can assist to ensure the compliance of legal or contractual obligations.
Our nationwide field team verify information, recover assets and have the ability to detect fraud or identity theft.
We operate in sensitive environments that require a high degree of diplomacy and professionalism due to potential brand or reputational damage.
Our field agents possess the experience to de-escalate conflict and negotiate a solution that works for you. We only carry out repossession activities on behalf of major banks and financial institutions.
Tracing Services
Do you need to locate a debtor, defendant or missing family member? Our extensive network of licensed private investigators have decades of experience locating missing people.
Our proven tracing methodologies and confidential sources allows us implement appropriate methods to obtain information that can assist with the service of legal documents and debt collection efforts.
Our nationwide and international tracing services are utilised by legal clients and government agencies for the purpose of locating clients, debtors, witnesses and defendants named in court proceedings.
Executive Transport
Our team are police vetted, NZTA licensed and professionally trained drivers. We can access immaculately presented high-quality European motor vehicles.
A number of our drivers are trained in providing security and personal protection. Our fleet of modern vehicles enables us to transport you in style from a V8 Mustang and 5 Series BMW to Mercedes Benz luxury coaches.
We can assemble a number of European luxury vehicles for your use anywhere in Wellington or throughout New Zealand. Talk to us about our discreet VIP chauffeur service.
Security Guards
Protective Services is a licensed Wellington based private security company with a team of professionally trained security guards, security consultants, crowd controllers and personal protection officers.
Protective Services not only provides highly-trained security guards, the company delivers world-class personal protection for corporate executives, film talent, music artists and international celebrities.
Protective Services will provide a security and risk management solution to safeguard your event, assets, people and reputation.
Visit Protective Services on line.

Event Medics & Paramedical Services
Code 1 Limited provides event medics and paramedical services within the greater Wellington region. Code 1 provides first aid for your public event or private function along with a seamless, one source provider for safety and security services to music artists, film talent and celebrities.
Providing qualified medics will assist you to mitigate the risk to your public event or private function. Talk to us about our event safety and security package, including qualified medics, safety officers and highly trained security personnel from our experienced associates at Protective Services.
Serving New Zealand Wide
The Neill Group is a Wellington based agency with the largest network of field agents, process servers, private investigators and security professionals in every region of New Zealand, including:
Northland, Whangarei, Auckland, Wellsford, Warkworth, Orewa, Albany, Takapuna, Mangere, Manurewa, Pukekohe, Coromandel Peninsular, Thames, Waihi, Whangamata, Whitianga, Waikato, Hamilton, Te Awamutu, Cambridge, Huntly, Morrinsville, Matamata, Putaruru, Tokoroa, Otorohanga, King Country, Taumarunui, Te Kuiti, Waitomo, Bay of Plenty, Tauranga, Te Puke, Whakatane, Kawerau, Opotiki, Rotorua, Taupo, Turangi, Murupara, East Cape, Gisborne, Tolaga Bay, Tokomaru Bay, Ruatoria, Te Kaha, Taranaki, Wanganui, New Plymouth, Stratford, Hawera, Waitara, Inglewood, Manawatu, National Park, Waiouru, Taihape, Palmerston North, Marton, Bulls, Feilding, Ashhurst, Foxton, Horowhenua, Levin, Otaki, Kapiti, Waikanae, Paraparaumu, Paekakariki, Wellington, Plimmerton, Porirua, Tawa, Johnsonville, Upper Hutt, Lower Hutt, Wainuiomata, Hawkes Bay, Wairoa, Napier, Hastings, Havelock, Waipukurau, Dannevirke, Wairarapa: Featherston, Pahiatua, Masterton, Carterton, Greytown, Tasman, Nelson, Blenheim, Picton, Motueka, West Coast, Westport, Greymouth, Hokitika, Wanaka, Queenstown, Twizel, Alexander, Te Anau, Canterbury, Christchurch, Kaikoura, Ashburton, Southland, Timaru, Oamaru, Dunedin, Invercargill, Balclutha, Mossburn, Gore.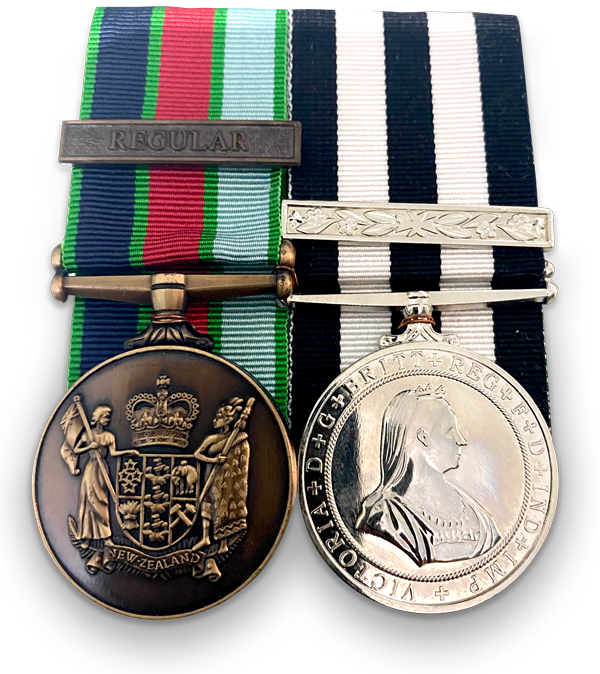 Why Us?
Our private investigators and security professionals are sourced exclusively from the defence forces, intelligence and law enforcement sectors.
We have operated New Zealand's largest network of field agents, process servers, private investigators and security professionals for over 30 years.
Our people are carefully vetted and undergo a criminal history check as stipulated under the Credit (Repossession) Act.
We are respected for our results, tenacity, knowledge and commitment to providing an exceptional level of customer service.

Our process servers capabilities are extensive, we serve in excess of 3000 legal documents every year in Wellington, New Zealand and worldwide.

Experience matters! We have investigated 1000's of private, commercial and criminal cases since 1987.
Alliance Partners
We have an established local and international network of alliance partners who are experts in the security, intelligence and investigation sectors.
Client Confidentiality
Trust is an important element of our client relationships. Our agents and associates must sign a confidentiality agreement prior to deployment on any operational assignment.
Government Licensed
We are approved by the New Zealand police and licensed in New Zealand as providers of security, repossession and private investigation services by the Ministry of Justice.