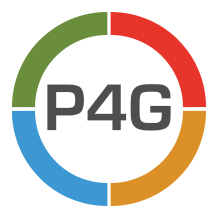 The Neill Group has a strategic alliance with Platform 4 Group (P4G), New Zealand's leading security guard providers.
Platform 4 Group acquired Dion Neill's security company, Protective Services Limited in June 2021. Platform 4 Group now provides a range of private security and professional security guarding services in Auckland, Wellington and Christchurch.
Dion Neill continues to provides security consulting, risk management and personal protection services throughout New Zealand. Dion is also responsible for the development and general management of security services for Platform 4 Group in Wellington and lower North Island.
Are you searching for security guards in Auckland, Wellington or Christchurch? Platform 4 Group can help!
Platform 4 Group specialises in the security and protection of assets, events, people and infrastructure. Platform 4 Group will minimise your risk and provide a world-class security solution delivered by a nationwide team of reliable, high-trained and professional security officers (licensed security guards).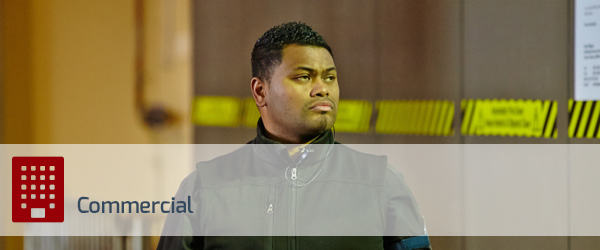 Commercial
P4G can do everything from managing access control, patrolling, surveillance and locking down. P4G can also act as a concierge service and as custodian of assets. From industrial sites, office building to car yards P4G have everything covered.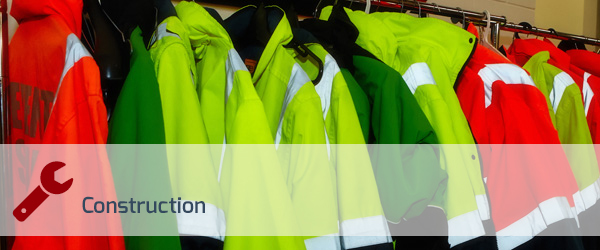 Construction
Vacant to whole sites and anything in-between 24/7, the safest security within your budget reducing your onsite costs. P4G think outside the box and specialise in temporary security solutions for sites as they change and develop.
Security services / Site access control / Contractor inductions / Plant monitoring / Perimeter patrols / Asset protection / Hazard control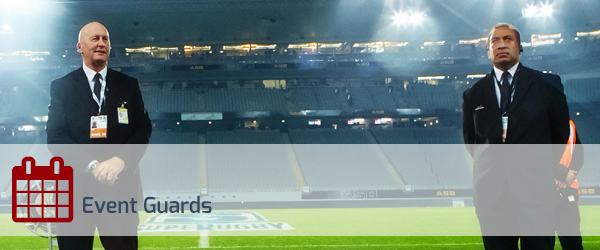 Event Guards
There's a lot happening at events, whenever there are crowds there are potential problems with personal safety and opportunities for crime.
Event & Venue Security / Crowd controllers / Liquor license officers / Cash in transit escort / Asset protection / Corporate security / VIP protection / Control room and CCTV operators / Incident reporting / Rapid response teams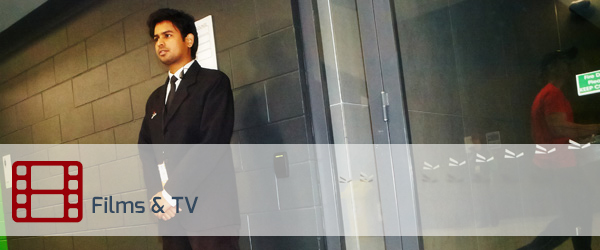 Film & TV
Often there are specific assets here to be guarded, high value items as well as people who demand privacy. P4G provides film and television security throughout New Zealand.
24/7 film studio security / Mobile security patrols and alarm response / Guarding assets and people on film or television locations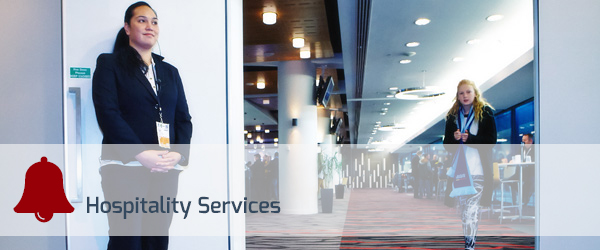 Hospitality Services
Visitors need to be properly greeted, have identity's vetted. P4G supply licensed wardens to monitor intoxication and the enforcement of Sale of Liquor Act. From corporate security to bar management P4G have everything covered.
Hospitality & Entertainment Security / Liquor license wardens / Identification and accreditation checks / Monitoring intoxication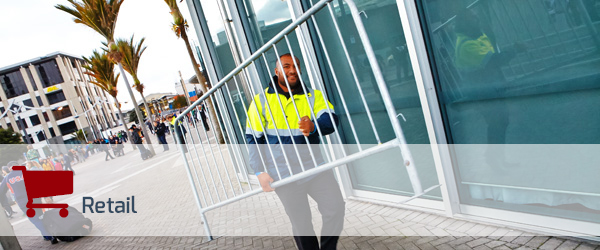 Retail
Safe and secure, from one shop to a whole mall, P4G are able to protect your staff, your stock and your business while enabling your clients to experience an enjoyable retail environment.
Retail Security / Loss prevention / Access control / Asset protection / Crowd control / Key management / Surveillance monitoring services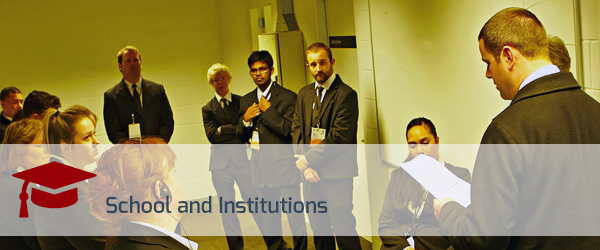 School & Institutions
Day or night P4G does it right, from checks, concierge, visitor escorts, management of students, to a full school lock-down or security plan and personal safety instruction for teachers and students.
Educational Institution Security / General security guarding / Loss prevention / Access control / Asset protection / Surveillance monitoring / Lock down procedures / Fire safety services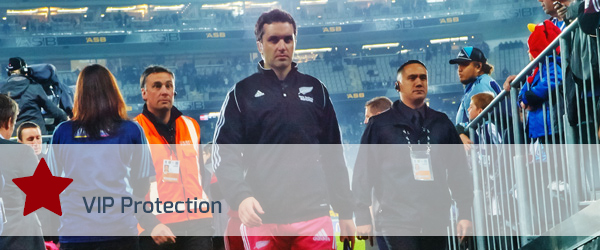 VIP Protection
P4G offer everything from close personal individual protection to hotel, residential and venue security. P4G also provide security escorts to VIPs, airport arrivals services and chauffeur security trained drivers.
VIP, Executive & Close Personal Protection (Bodyguarding) / VIP and executive protection services / Close personal protection / Venue and event security / Residential and commercial security / Event and venue security / Security trained drivers / Integrated strategic framework planning / Security master planning / Project implementing / Command control communication / Risk planning / Readiness exercises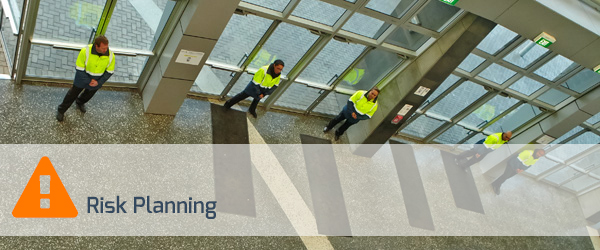 Risk Planning
Investigating the operational logic of the event, planning for alcohol use, assessing risks and making policies for protection.
Risk Planning / Operational plans / Alcohol management plans / Risk and security planning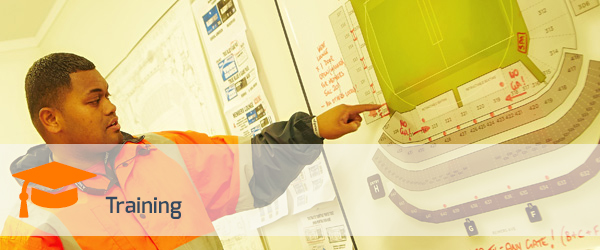 Training
Ensuring that there are enough properly qualified staff for the event, available on the dates required.
Formal Training & Skill Development / Registered training workplace providers / NZQA security training / Readiness exercises / Internal training delivery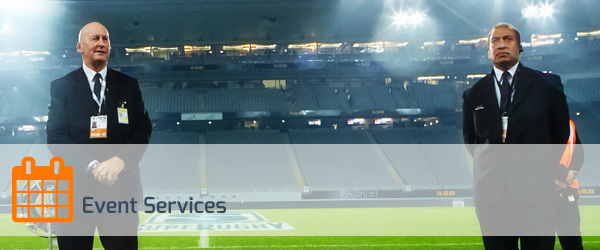 Event Services
Safe and in the right way. From initial planning, site visits, risk assessment, liaison with all stakeholders, to effective safe management of the event. P4G will work with you to an agreed budget providing peace of mind security that is effective, economical and efficient.
Security planning / Operational plans / Risk assessments / Airport arrivals and departures management and transfers
World-class customer service
P4G concern is to make your events successful, safe and enjoyable for everyone. There are literally hundreds of aspects to an event that need to be monitored carefully from how P4G manage crowds and queues, to parking and transport, ticketing, food and drink and VIP protection.
Based in Auckland, Wellington and Christchurch, P4G work across a large number of key sporting and entertainment venues delivering our clients the best experience for their patrons.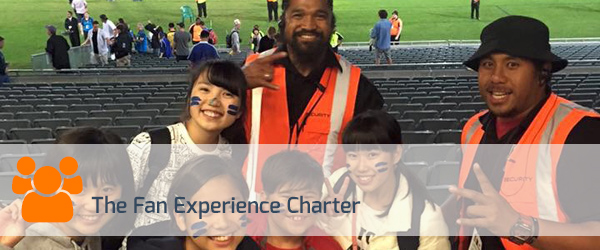 Fan Experience
P4G recognise that the fan experience is key to the success of your event. The safety, enjoyment and customer service that fans experience ultimately reflects on the event organised.
P4G want to do a great job to help you achieve a fantastic experience for your patrons.
The P4G fan experience is:
Enjoyable

Safe

Friendly

Informative

Professional

Passionate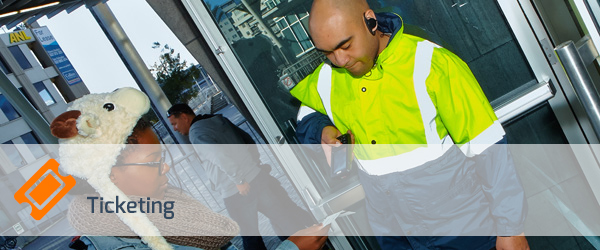 Ticketing
Everything from selling, scanning and resolving ticket problems demands courteous attention
Ticketing Services / Ticket selling / Ticket rip and scanning / Ticket issue resolution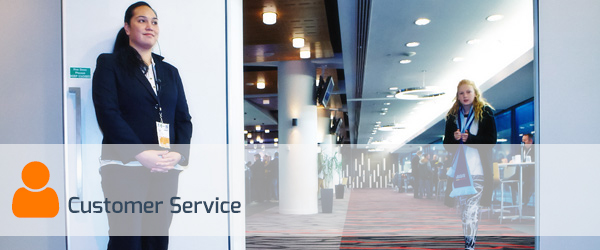 Customer Service
P4G need to make people feel well-looked after, respected, informed and politely routed
Customer Services /Ushering / Queue management / Spectator services / Public information / Crowd assistance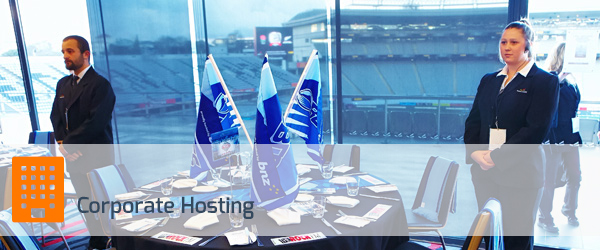 Corporate Hosting
Important part of most events, VIPs need to be properly greeted, have IDs properly vetted and be wined and dined in comfort.
Corporate Hosting / Corporate hosts / Meet and greet / Liquor wardens / Identification and accreditation checks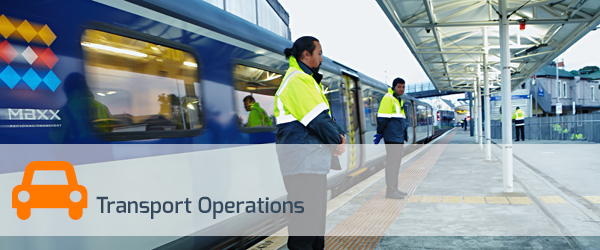 Transport Operations
A major concern at most events, where a large number of people arrive in a short space of time into one area. Combining parking areas and routing pedestrians is just one of the challenges
Transport Operations / Public transport hubs / Level 1 traffic controllers / Public road closures / Traffic marshals / Car parking management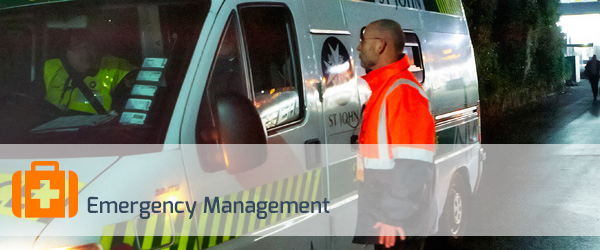 Emergency Management
P4G always prepare for the unexpected in our role and are fully staff with trained wardens, CIMS staff and specialists in emergency and evacuation procedures.
Emergency Management / CIMS trained staff / Emergency safety officers / Area wardens / Safety wardens / Staff trained in emergency and evacuation procedures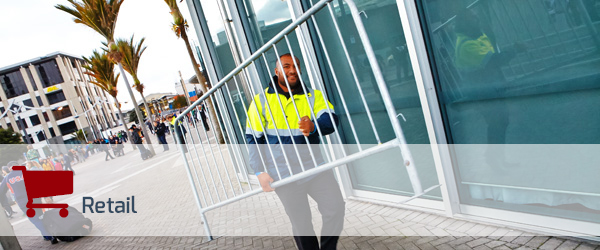 Health & Safety
The P4G policy is to take the right precautions in the first place, carrying our extensive safety and hazard checks. P4G also has a robust incident reporting process and fully qualified H&S procedure officers.
Health & Safety / Fully trained staff in health and safety procedures / Incident reporting / Safety and hazard checks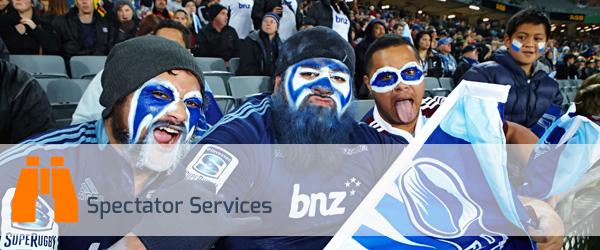 Spectator Services
Ushering / Queue management / Customer services / Public information / Crowd control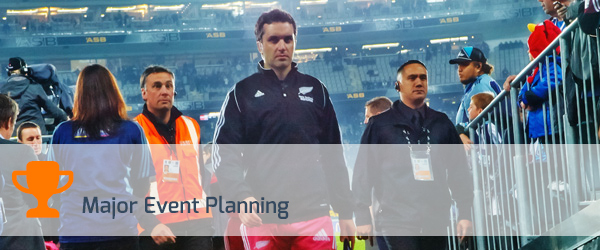 Major Event Planning