Security company expands with acquisition of Protective Services in Wellington.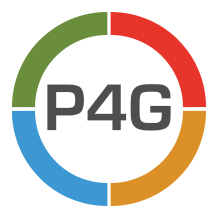 Platform 4 Group (P4G) has acquired Dion Neill's Wellington-based  security company Protective Services. The acquisition of Protective  Services will strengthen P4G's presence across New Zealand and  provide a foundation for continued growth. 
Dion Neill, who built Protective Services from the ground up, was  pleased to discover a like-minded security services leader in Aaron  Colthurst, owner of P4G.  
"I was looking for a buyout from a company that shared Protective  Services' values, integrity and genuine commitment to providing the  highest level of professionalism and service to clients. P4G was the  obvious choice. Aaron shares my ambition to raise the benchmark for  security services in New Zealand." 
Aaron Colthurst, Managing Director of P4G, views the acquisition as  a natural step forward for his security services company to support  existing services in Wellington.  
"P4G's continued growth is enabling us to provide a full solution-based  service to New Zealand customers. When Dion indicated he was looking  for a buyer, it didn't take long to recognise that Protective Services and  Dion had a lot to offer us." 
While the Protective Services brand will be phased out under P4G, all  employees will be retained and Dion Neill's leadership experience will  be fully leveraged. 
"Dion has been appointed as our business manager responsible for all  aspects of the business in Wellington and the lower North Island." Dion Neill's other business interests – Code 1 and The Neill Group  – are untouched by the acquisition. They continue as stand-alone  businesses owned and operated by Neill and his family.  ENDS 
P4G is a leading provider of event services, security  patrols, alarm monitoring and commercial guarding in  malls, shopping centres and loss prevention, as well as  on-site guards, hospitality and commercial/industrial  sectors throughout New Zealand.