New Zealand's leading process servers since 1987!

Cost-effective legal document serving anywhere in New Zealand.
Established by Dion Neill who served his first legal document in 1987! Dion is Wellington's longest serving private investigator and legal document server. The Neill Group has established offices in Auckland, Wellington and Christchurch with the largest network of process servers covering Kaitaia to Bluff. Our team of nationwide process servers are selected from the law enforcement and intelligence sector, we ensure the most difficult recipients are effectively served.
Are you searching for a cost-effective process server (legal document server)? When you need court proceedings or legal documents served, we'll do it on time, every time. No other process server in New Zealand can match our experience and service delivery, not just as process servers, but also as field agents and private investigators. With time-critical documents and a fast-approaching deadline, you can rely on us to serve your documents anywhere in New Zealand.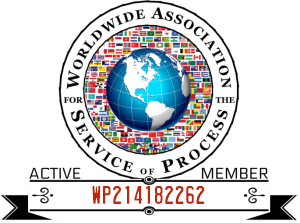 What sets us apart from other New Zealand process servers?
We operate New Zealand's largest network of experienced field agents, process servers and licensed private investigators.
Our experienced nationwide process serving team will serve your documents in a professional manner to withstand any legal scrutiny.
We provide the most competitive fee structure for process serving throughout New Zealand with special rates for significant volumes.

The Neill Group uses a recognised quality management system to ensure our continuous innovation, improvement and service delivery.

We are New Zealand's most experienced process servers - we know how to serve documents and legal process in accordance with the rules of service.
We invest in the latest technology to assist us in managing your requirements in Auckland, Wellington, Christchurch or any region of New Zealand.

The Neill Group

are licensed by the Private Security Personnel Licensing Authority as security consultants, private investigators and repossession agents.

The Neill Group provide investigation and document serving for major legal clients and government agencies, including MSD, Housing NZ and Worksafe New Zealand.
Accurate reporting using GPS technology in real time from the field
Our online system gives you access to our process servers notes and documents during the course of your document serving assignment. We will send you an invitation to collaborate with us, you can then upload your documents and share any notes. You can view the progress of your assignment without sending an email or picking up the phone. Our customised technology provides you with live updates in real time and captures service details using a GPS verified time stamp.
All requests to the web application, even this document and marketing pages, are managed in a secure online system using an SSL connection with 256-bit encryption, similar to what banks use to encrypt financial information while in transport over the internet. file management system is engineered from the ground up with security and data integrity as a top priority. All uploaded documents are backed up and versioned, encryption at rest also protects the data in the event of a physical compromise.
What is a process server?
A process server is someone who personally delivers notifications of impending legal action or court proceedings. Process servers may serve notifications on a variety of legal proceedings. The process server must prove the legal documents were served on the recipient or defendant, this is usually accomplished by swearing an affidavit of service. The service of process occurs when a process server delivers the legal documents to an individual or defendant named in the court proceedings.
Process serving is the service of a summons, court proceedings, dissolution of marriage (divorce) applications or other legal documents. Recipients and defendants who are the subject of legal process must be personally notified, this notification is known as the service of process. Depending on the nature of the case, the documents are required to be served personally on a recipient or defendant by a process server within the time stipulated by the courts, this allows the recipient or defendant time to respond.
Serving legal documents

and court proceedings
Process servers will visit the last known residential address or known workplace of a recipient or defendant to personally serve the documents. Due to the time sensitive nature of the documents they deliver, our process servers will always act with urgency. Process servers are an essential part of the legal process, because improperly served legal documents can result in a delay in the legal process.
If a process server is unable to serve the documents, they may also utilise a "substituted service." This means delivering the documents to an individual at the address where the defendant or recipient is known to reside, with the understanding that the substitute will notify the defendant or recipient of the documents. A process server may also be able to deliver a notice to another employee at the defendants or recipients workplace.
Over 30 years of experience

serving documents, including:
District court documents
Family court documents
High court documents
Employment court documents
Child custody orders
Tenancy eviction notices
Dissolution of marriage applications
Family protection orders
Court summonses
Bankruptcy notices
Demand notices
Trespass notices
Property law act notices
Orders for examination
Charging documents
International court subpoenas
Company receivership documents
Sensitive personal or commercial documents
Pre-possession notices
Repossession warrants
Worldwide confidential and sensitive document couriers
We not only serve legal documents, we also offer a courier service for sensitive, confidential and time-critical documents throughout New Zealand and worldwide. Our carefully vetted former police and military specialists will personally deliver your documents to the intended recipient. We use the most advanced technology to ensure your documents are protected with the highest-level of physical and electronic security at all times.
Useful links
Non-contact orders

District court (criminal matters)

New Zealand law society
The Neill Group proudly operates New Zealand's largest network of experienced process servers from Kaitaia to Bluff.