ACC

Dion, I highly recommend you based on my satisfaction with your professional manner and your excellent results.
ACC
Page Entertainment (Australia)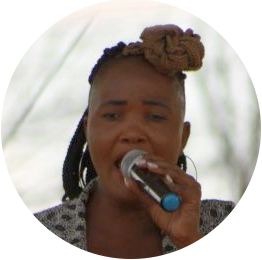 Your ability to diffuse and manage a volatile situation at our event was nothing less than outstanding! Dion, you delivered on your promise to keep our people safe. We have recommended you to others and have no hesitation in using your services again in the future.
Page Entertainment
Kevin Horack – Clearwater Projects (United Kingdom)
We appointed Dion Neill to act as our New Zealand agent several years ago. We have trusted Dion and his team with the safety and security of our clients who travel to New Zealand from various countries around the world. Dion has earned an excellent reputation for his high standard of professionalism, security management, operational planning and natural ability to think outside the square.
Clearwater Projects (UK)
Simpson Western Lawyers

We use The Neill Group for tracing, process serving and investigations, they are efficient and always produce exceptional results.
Simpson Western Lawyers
True Results

Dion has a can do attitude and his drive and persistence provides the best possible outcome for his clients
True Results
Westpac

Westpac utilized the services of Dion Neill to assist our national fraud and security services team. I highly recommend Dion and The Neill Group, they are reliable and very professional.
Westpac
Meridian Energy

We engaged Dion Neill to provide corporate security and risk management services. Dion and his team were very discreet and professional, we have no hesitation in using their services again.
Meridian Energy
Cabal Investigations


I have worked with Dion Neill for over 10 years, he is a very competent security professional and highly skilled private investigator. I have no hesitation in recommending Dion or The Neill Group for any security, process serving, private investigation, or associated field services in the greater Wellington region.
Cabal Investigations
First Contact

Dion Neill and I have worked together since the late 1990s in a number of roles including event security, close personal protection, and private investigations. I have also engaged Dion as a specialist instructor for executive protection training for my security staff. Dion constantly delivers a high level of skill and performance. It is refreshing to be able to task and forget knowing the job will be completed to my expectations. I have no hesitation in recommending any service Dion has to offer as I know the professionalism and depth of knowledge that underpins it
First Contact
iServe


I've worked with Dion over the last 3 years. Every time that I have engaged his services, he has been responsive and has completed the job quickly. His reporting is done in a timely fashion. Dion is great to work with, reliable and responsible
iServe
Personal Finance Limited
Dion Neill and The Neill Group are client-focused. The Neill Group team is very service and results orientated, their positive results over many years as our preferred field agents, process servers, and private investigators reflect their knowledge, tenacity, and unique skill set.
Personal Finance
White Fox & Jones Lawyers

We have used The Neill Group for process serving on a number of occasions, we have always been impressed with their efficiency and professionalism.
White Fox & Jones Lawyers
International Celebrity Client
Thank you Dion, you made it safe for us to enjoy the beauty and wide open spaces of New Zealand. It was truly a remarkable experience for us all, we are sincerely grateful for your assistance.
Celebrity Client
Cuba Street Carnival

"It was a pleasure to work with Dion Neill who fulfilled his tasks as our contracted security manager in a highly professional manner. The event, from a security point of view, ran smoothly and we will certainly look to work with Dion again"
Cuba Street Carnival
Intercoll

Intercoll has a very strong relationship with The Neill Group over many years. We find them to be professional in all of their activities and I am personally impressed with their results, communication and reporting systems
Intercoll
NZ Defence Industry Association

The security services provided by you were of a professional nature and were commented on favourably by all delegates, in particular, those from overseas.
NZ Defence Industry Association
Bluestone Australia & New Zealand


We contracted Dion Neill to provide field services throughout New Zealand. Dion and his team at The Neill Group are extremely reliable and hardworking, their work has always been of an excellent quality and very professional.
– Bluestone Mortgages (Australia & New Zealand)
Avon Investigations


I have been utilizing the services of The Neill Group in the Wellington area for several years now and am VERY happy with the service which Dion and his team provide. They operate in a very professional manner and the work is always completed in a timely way. I have no hesitation at all in recommending Dion Neill for assistance which you may require
Avon Investigations